Silicone Diving mask with frameless technology ideal for freediving, spearfishing and diving.
Safe shipping from 3 to 5 days

The Apollon mask is designed especially for freedivers and spearfishermen.
Super comfortable to wear and fits any face shape.
The reduced volume and excellent field of vision turned the Apollon into one of the most popular masks in the freediving and spearfishing world.
Used by professional freedivers for training deep freediving when deeper than 50 Mts.
Hypoallergenic Silicone mask with frameless technology.
Super reduced internal volume.
Designed to offer an extremely low volume and the widest view.
The swiveling buckles feature micrometrical regulation.
Tempered glass and anatomical strap.
Solid reusable box included.
Made with passion by Bonassi, a brand that started over 40 years ago in Italy and expanded to America in 2016.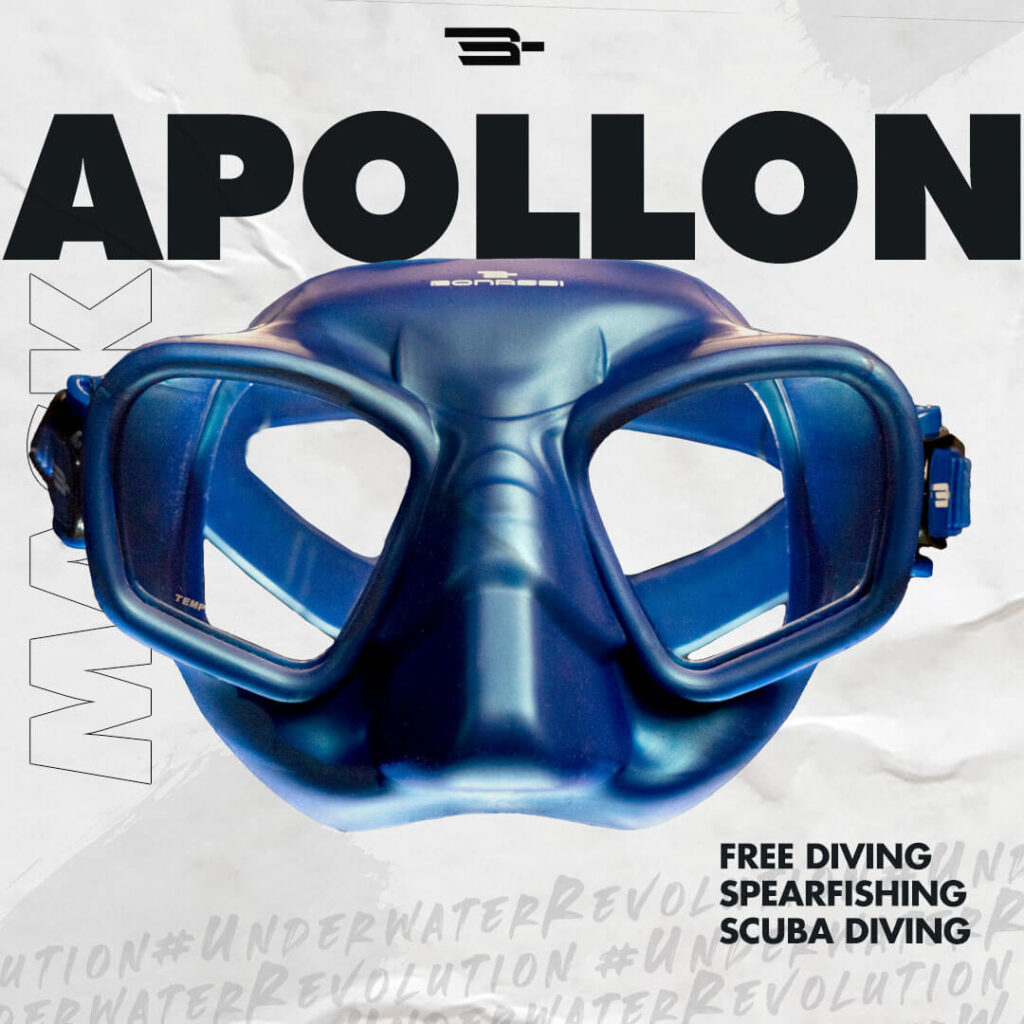 Free Shipping ground saver takes 3 to 7 working days to be delivered. $15 flat rate for orders less than $49.95